Ultimate 5-Day Ubud Tour Itinerary: Unveil the Magic of Bali - Experience the allure of Bali like never before with our meticulously designed 5-day Ubud tour itinerary. Prepare to be enthralled by the vibrant culture, stunning landscapes, and rich spirituality that this captivating destination has to offer. This comprehensive guide will lead you through an unforgettable journey, ensuring that you make the most of your time in Ubud.
Day 1: Arrival and Introduction to Ubud
Upon your arrival at Ngurah Rai International Airport, our professional guides will warmly welcome you and transfer you to your luxurious accommodation in the heart of Ubud. After settling in, take a leisurely stroll through the bustling Ubud Market, where you can immerse yourself in the vibrant colors and unique crafts of the region. As the sun sets, indulge in a delectable Balinese dinner at a local restaurant.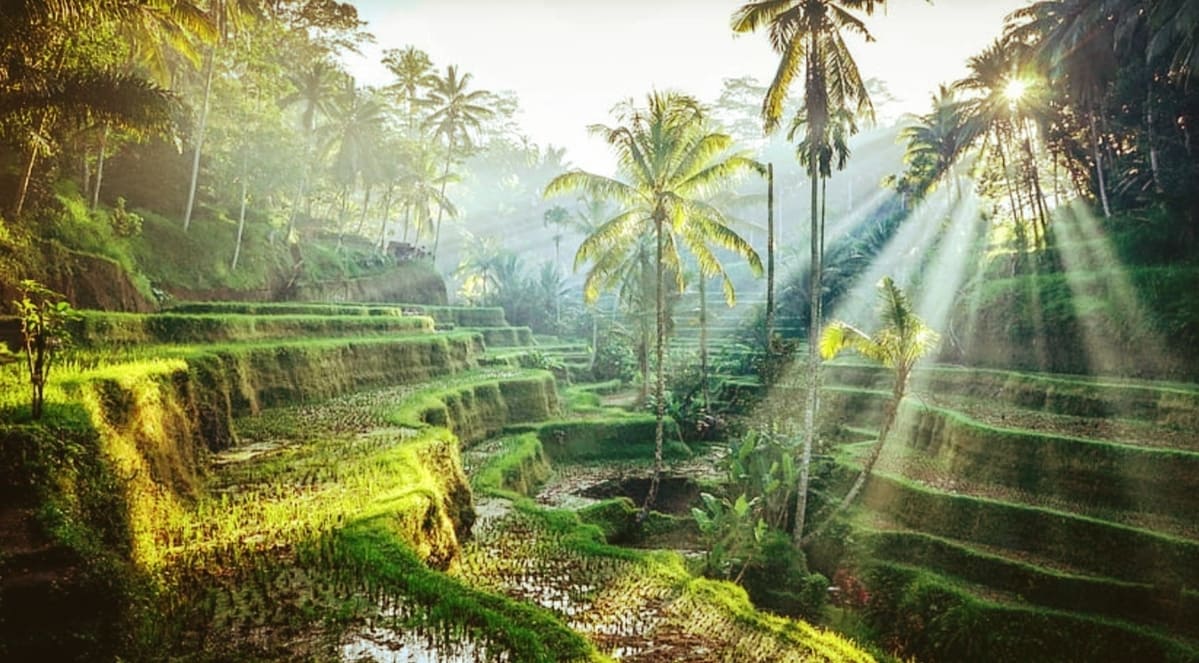 Day 2: Cultural Exploration of Ubud
Begin your day with a scrumptious breakfast at the hotel before heading to the Tegalalang Rice Terraces, a UNESCO World Heritage Site that exemplifies the breathtaking beauty of Bali's agricultural landscapes. Next, visit the Goa Gajah, an ancient cave temple adorned with intricate carvings and spiritual significance. After a traditional Balinese lunch, proceed to the Ubud Palace and adjacent Ubud Art Market, where you can marvel at local craftsmanship and perhaps purchase a memento to cherish.
Day 3: Temples, Traditions, and Artistry
Embark on a spiritual journey today as you visit the awe-inspiring Gunung Kawi Temple, an 11th-century marvel carved into the rock face. Continue to the Tirta Empul Temple, where you can partake in a purification ritual in the holy springs. After a fulfilling lunch, engage in a traditional Balinese craft workshop, where skilled artisans will guide you in creating your own unique piece of art.
Also read: Volkswagen Safari Tour in Bali
Day 4: Nature's Embrace and Tranquility
Embrace the natural wonders of Ubud with a morning hike along the picturesque Campuhan Ridge Walk, offering breathtaking views of lush hills and terraced landscapes. Following your invigorating hike, visit the Ubud Monkey Forest, a sacred sanctuary inhabited by playful macaques and lush vegetation. For an afternoon of relaxation, indulge in a traditional Balinese spa treatment, rejuvenating both body and mind.
Day 5: Exploring Beyond Ubud
Expand your horizons by venturing outside Ubud's boundaries. Visit the intriguing Goa Lawah Temple, known as the Bat Cave Temple, and marvel at its intricate architecture against the backdrop of the Indian Ocean. Continue your exploration with a trip to Sanur, a serene coastal town known for its pristine beaches and array of water sports. In the evening, return to Ubud and reflect on the diversity of experiences you've encountered during your journey.
Conclusion
In just 5 days, our carefully curated Ubud tour itinerary immerses you in Bali's rich tapestry of culture, spirituality, and natural beauty. From awe-inspiring temples to vibrant markets, serene landscapes, and hands-on workshops, this itinerary ensures a holistic experience that resonates with the essence of Ubud. Don't miss this opportunity to create lasting memories and forge a deep connection with the soul-stirring wonders of Bali. Book your journey today and embark on an best of Ubud tour that will forever enrich your spirit.